Remembering Irene Part II (100 Captured Moment Video)
By Ralph Fato on August 27, 2012, 10:09am
Use your ← → (arrow) keys to browse more stories.
2 weeks ago I showed some models and maps from weeks before Irene hit. Check out the article HERE.
Now lets go over a few models, maps, pics, and videos from when she hit:

* A large system spanning about 500 miles across.
* Irene was the ninth named storm, the first hurricane, and the first major hurricane of the 2011 season.
* She made landfall in St. Croix, then Puerto Rico, then outer N.C banks, and finally Egg Harbor NJ before hitting NYC as a Tropical Storm and then became extratropical over VT/NH.
* Irene was the 5th costliest hurricane in United States history with $15.6 billion in damages
* Max strength was a Cat 3
* Maximum 6-hr Sustained Wind 121 mph
* Min Pressure 942 mb

State of the Climate
Hurricanes & Tropical Storms
August 2011
http://www.ncdc.noaa.gov/sotc/tropical-cyclones/2011/8
Lets get to a few pics now.
Irene had a long journey.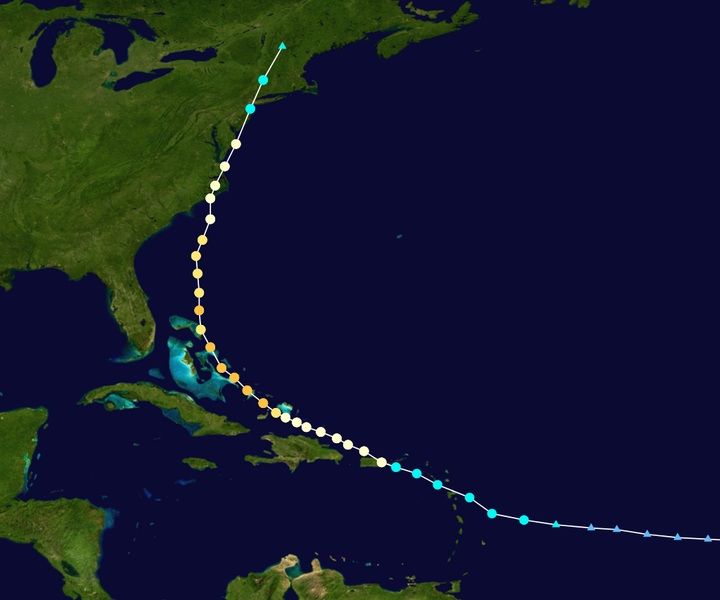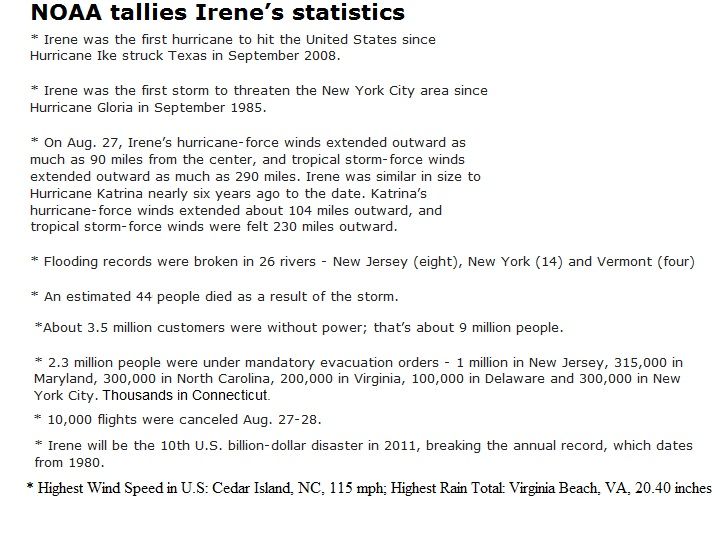 More articles you'll like