Extreme Low to Strong High
By Ralph Fato on November 18, 2012, 5:45pm Last modified: November 20, 2012, 1:12pm
Use your ← → (arrow) keys to browse more stories.
11/18/12
It's amazing how we go from a record Low Pressure Hurricane in the NorthEast to one of the years strongest (if not highest) High pressures at 1042mb. One extreme to the other all within 3 weeks time.
Thanks to that High pressure we are staying dry and cool in the East. It's been a while since I remember a month like this one with more fresh air than none. Should stay status quo through Thanksgiving.
My home station showing a 1035.5mb as the High today which beat the strongest 1035.1mb High from March 6th this year so it's interesting how the 2012 record for Pressure has been broken from one end to another in such short time.
Here's a look at my home station extremes for 2012 so far.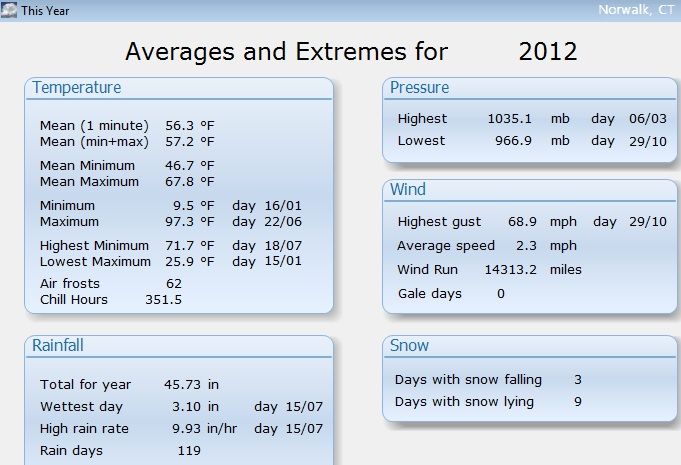 Here's another look at the current Surface Map and during Sandy and a quote from NWS Upton:
"These stronger surface high pressure systems are more common to occur during the late fall and winter months. As a reference, the standard atmosphere sea level pressure is about 1013 mb."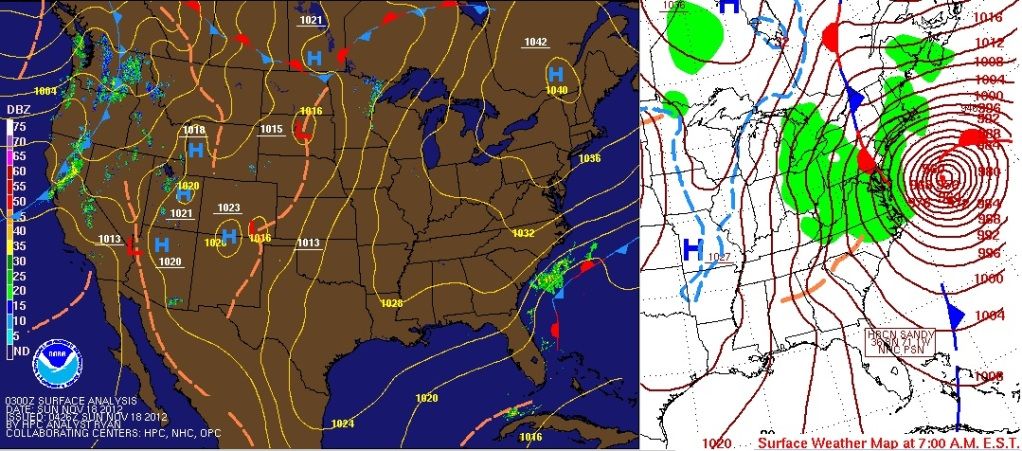 Use your ← → (arrow) keys to browse more stories.
More articles you'll like