Nov. 27, 2012 Snow/Rain Event (Reports,Records,Graphics)
By Ralph Fato on November 28, 2012, 9:50am Last modified: November 29, 2012, 1:54pm
Use your ← → (arrow) keys to browse more stories.
It was a matter of miles.
I had to head into work in Danbury yesterday and as I drove along Route 7 I took some pictures. It was drizzling in Norwalk, started to mix in south Wilton, turned to heavy wet flakes in North Wilton, all snow in Ridgefield and Danbury. You can see how close together the towns are on the radar map to the right and you can see the results on the left.
Here are a couple more: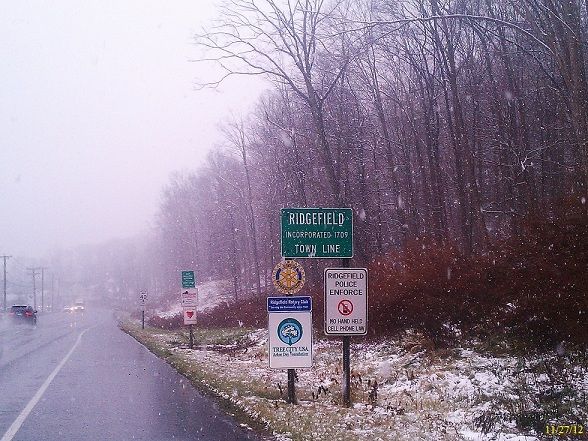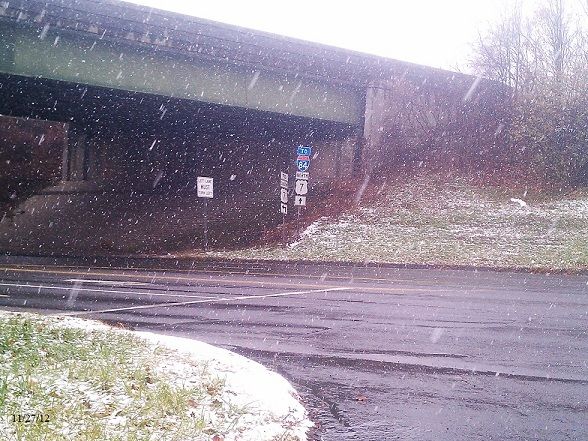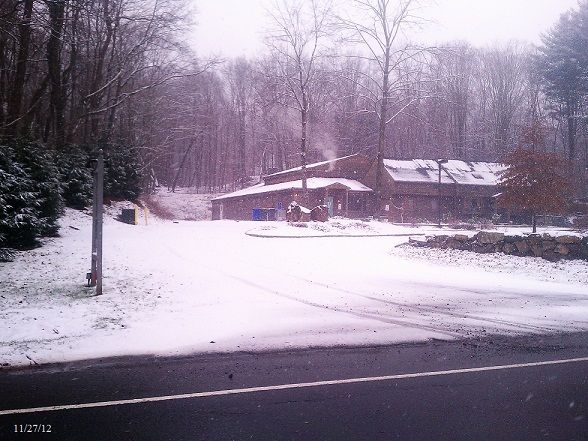 Lets look at a few totals and records now.
More articles you'll like