Significant Icing Expected in North Carolina
By Quincy Vagell on January 25, 2013, 1:20pm Last modified: January 25, 2013, 1:32pm
Use your ← → (arrow) keys to browse more stories.
With cold air locked in across much of the East Coast, areas as far south as North Carolina can expect wintry weather later today. In fact, significant amounts of icing from freezing rain are possible in that area.
With moderate to heavy freezing rain expected in metropolitan areas like Charlotte, Winston-Salem, Fayetteville and Raleigh-Durham, the evening commute could be very treacherous. Further north, accumulating snow is expected from Virginia on north.
Wintry weather in the Southeast is not completely unheard-of. Typically when blasts of cold, Arctic air infiltrate into the Northeast, storm tracks get shifted further south. With this shift in the jet stream, sometimes the lower Appalachians and Carolinas can see snow and or ice.
Click here for the full discussion from the Storm Prediction Center (SPC)
Below is a winter weather radar image, courtesy of PSU Meteorology. (click for loop)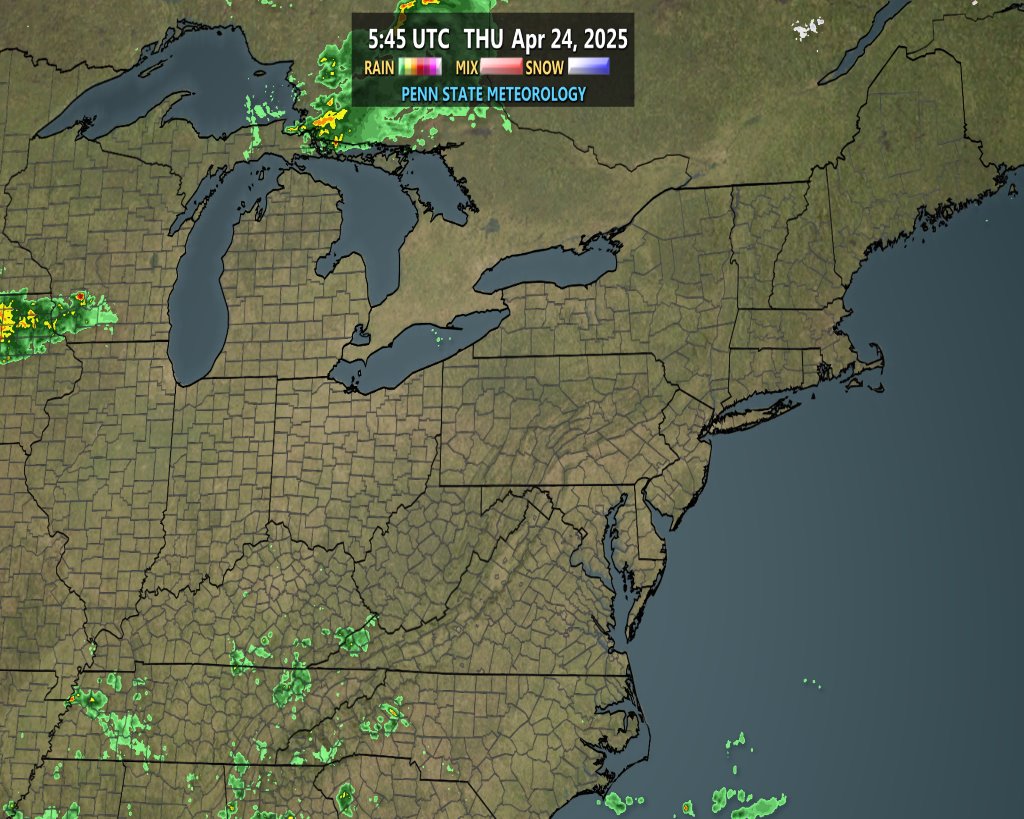 Use your ← → (arrow) keys to browse more stories.
More articles you'll like